UCSB Gets Growing - Introduction to Gardening - Spring 2021
This new workshop series is dedicated towards empowering students to become the producers of their food supply. This series will be taking place on Wednesdays at 5pm during the spring quarter over a 6-week time frame.
dedicated to teaching people about the practice of gardening in order to improve their sense of agency in their food systems, increase their access to fresh, healthy, culturally-significant food, and foster connections between people and the land that nourishes them.

This workshop series aims to make the practice of gardening more accessible to participants by providing free online lessons and materials. Those who are approved for participation in the workshop series will receive items at no cost that correspond to the lessons planned for the series-- delivered to your doorstep.

We hope that you are excited by the opportunity to learn to grow your own food!
UCSB Gets Growing - Book Club - Spring 2021
​
"Today a reader, tomorrow a leader."

Edible Campus Program is offering students the opportunity to partake in a reading group in which they will be involved in stimulating discussions regarding topics such as food sovereignty, food's cultural significance, and decolonization. Participation in this program will give students the opportunity to have conversations about these difficult topics, allowing them to deepen their understanding through shared reading and discussions. Through this book club, Edible Campus Program intends to create a space for dialogue revolving around the content of the book below. We are excited to offer this book during Spring quarter as it offers a cultural lens into issues regarding food justice, detailing how systems of oppression, colonization, and food are interlinked. All those who are excited by the opportunity to learn alongside fellow UCSB students are encouraged to apply!

The book we will be reading in this group is "Mexican-Origin Foods, Foodways, and Social Movements", edited by Devon G. Peña, Luz Calvo, Pancho McFarland, and Gabriel R. Valle. The description for the book is as follows:

"This collection of new essays offers groundbreaking perspectives on the ways that food and foodways serve as an element of decolonization in Mexican-origin communities. The writers here take us from multigenerational acequia farmers, who trace their ancestry to Indigenous families in place well before the Oñate Entrada of 1598, to tomorrow's transborder travelers who will be negotiating entry into the United States. Throughout, we witness the shifting mosaic of Mexican-origin foods and foodways in the fields, gardens, and kitchen tables from Chiapas to Alaska. Global food systems are also considered from a critical agroecological perspective, including the ways colonialism affects native biocultural diversity, ecosystem resilience, and equality across species, human groups, and generations. Mexican-Origin Foods, Foodways, and Social Movements is a major contribution to the understanding of the ways that Mexican-origin peoples have resisted and transformed food systems. It will animate scholarship on global food studies for years to come."

Volunteers
Due to COVID-19 we have limited our volunteers to Solo Volunteer Events at various community gardens. With safety measures in place, students can individually volunteer at our gardens. Here is the sign up page: https://calendly.com/ucsbecp
Connecting to Our Food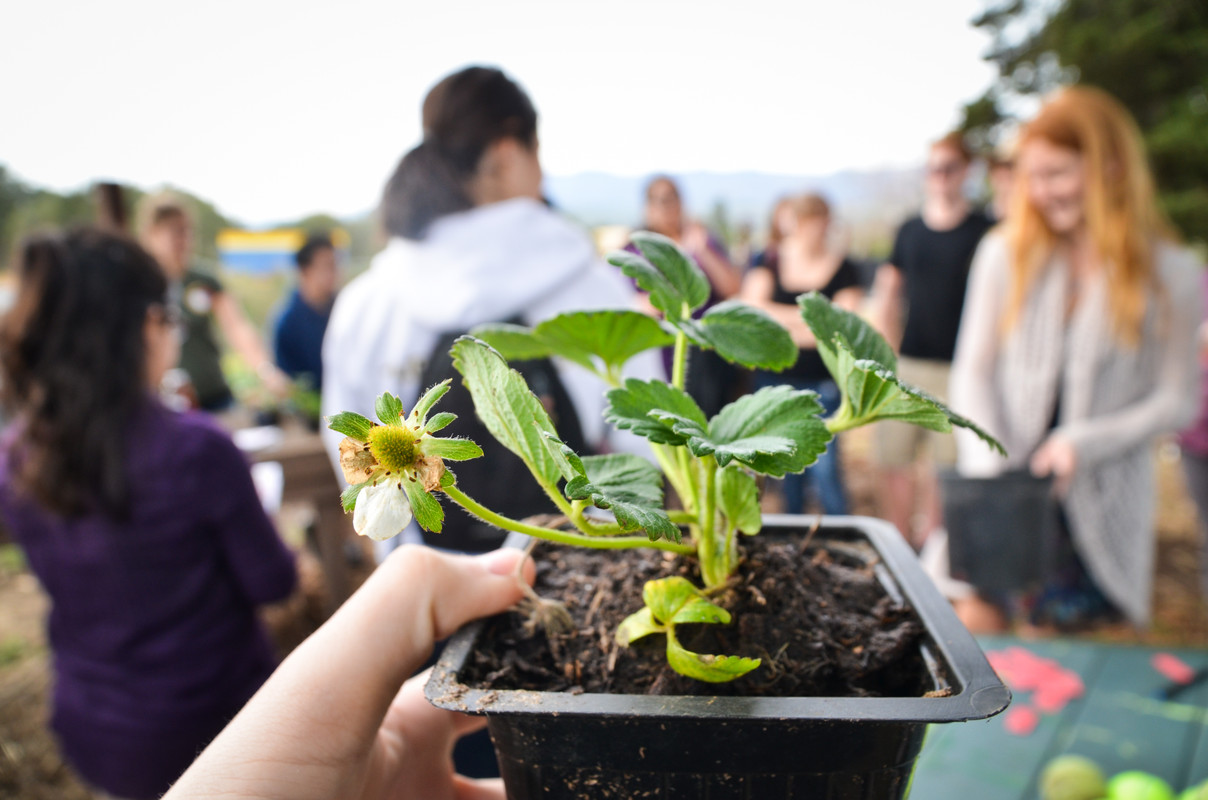 The Edible Campus Program helps UCSB students reclaim their personal connection to the land and their food system. We provide opportunities for students to participate in gardening and farming activities, offer internships, host workshops, and take students on field trips to local farms and urban agriculture projects. We are excited about applying sustainable agriculture and permaculture principles to urban and suburban settings. Our team is committed to reaching diverse audiences and making farming accessible to our whole community
All of our workshops are open to students, faculty, and community members. We hold many workshops for diverse audiences including growing in small spaces, using the fruits and vegetables you grow, pickling and fermenting produce to make it last longer, and so much more! We currently will not be holding in-person workshops due to COVID-19, but will have online webinars instead! Check our Facebook and Instagram at a look at our past workshops and future online webinars!
Take Your Group To the Gardens!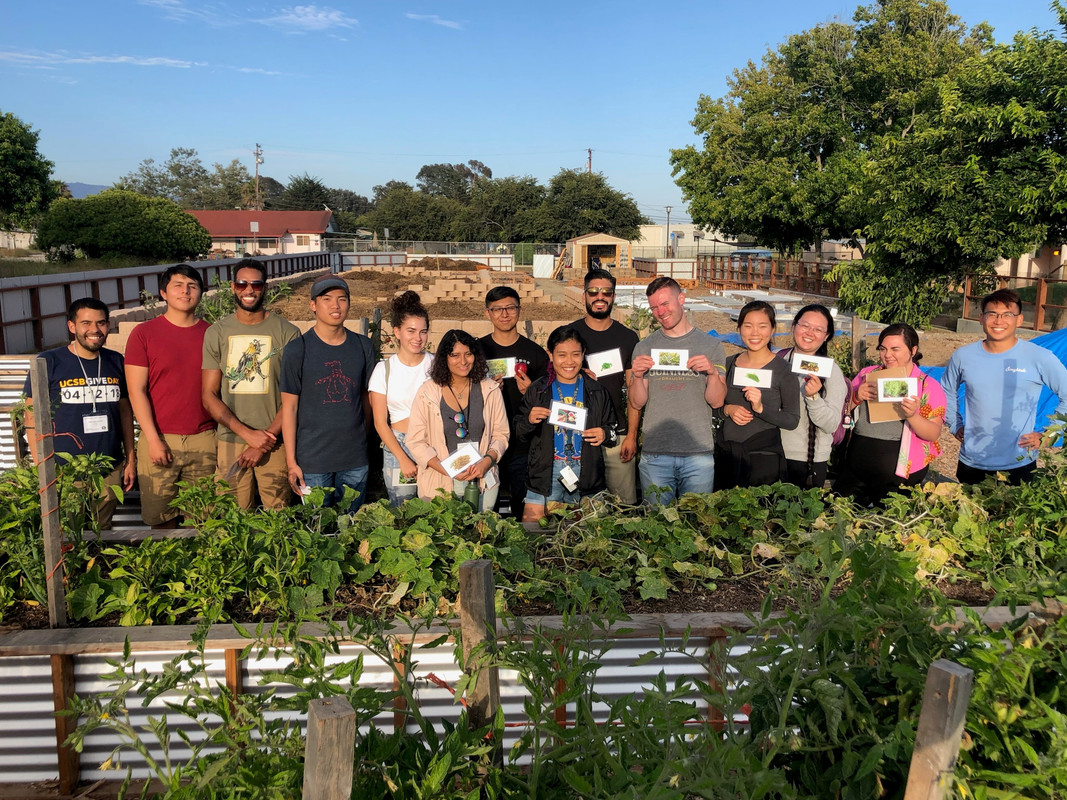 If you would like to partner with us, check out our previous collaborations with UCSB faculty and community groups here – educational series! We have partnered with many groups of various sizes and ages and would love to work with you!